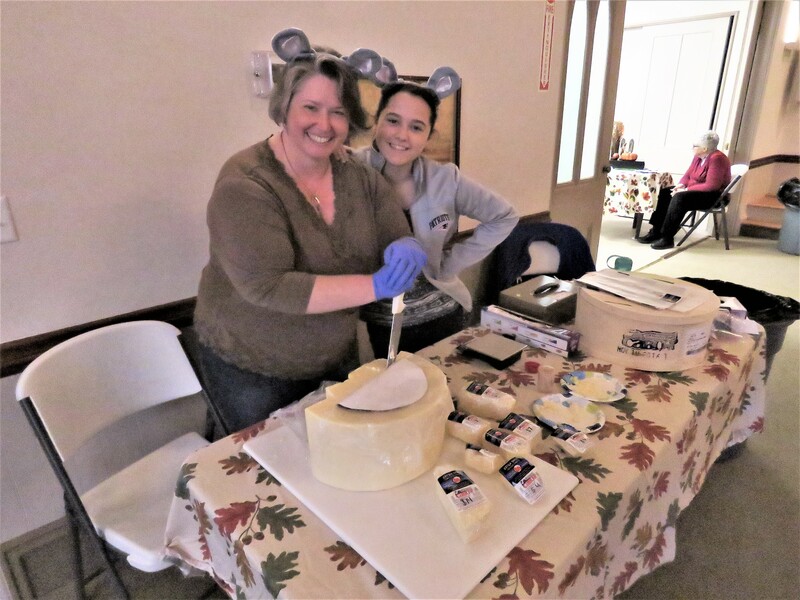 First Congregational Church in Bristol
93 rd Annual Harvest Moon Bazaar
10 a.m. – 3 p.m., Saturday November 19, 2022
300 High St, Bristol, Rhode Island
General Vendor Information

We host this event as a fundraiser. The event will take place on Saturday November 19, 2022 from 10 AM to 3 PM in the Christian Education Building and the DeWolf Chapel on our campus located on the corner of Bradford and High Streets in Bristol, RI.
You will be allowed a 5 – foot by 10 – foot space. You must provide your own tables, etc. for your area. You may come and look at the space to determine what you will need to show your work. Space is limited and on a first come, first served basis. Please apply early. Although it is not required, you are encouraged to give a small donation of your work to the
Church's Silent Auction.
Vendor Eligibility
This event is open to local crafters and craft vendors. All vendors must have a copy of a 2022 RI Tax number. You are free to contact the state for a temporary RI tax number, but the church will not provide one. You must submit a completed application form, and pay the table fee for each table you need.
Vendor Application form
You must download and complete this application form (opens a pdf in a new window)
Then either email an electronic copy to:
Jen Johnson at jenraytor@aol.com,
or mail a printed copy to :
First Congregational Church in Bristol
93 rd Annual Harvest Moon Bazaar
281 High St,
Bristol RI 02809
Vendor Table Fee
The vendor fee is $40 per table, which may be paid by check, or by Paypal:
To pay by check:
include your check made out to "First Congregational Church in Bristol", for the desired number of tables with the printed Application Form and mail both to the FCC address above.
To pay with Paypal: