Bake Sale
The FCC Bake Sale sells items made to order in FCC kitchens. They are available for pickup on Nov 19. Some extra baked goods will be available for walk-ins on that day. All items are baked by FCC volunteers. You may pre-order your items on the menu below and pick-up at the FCC Wardwell Room (adjacent to the FCC kitchen). Pick-up hours are 11 AM-2 PM. You will pre-pay by credit/debit card (no PayPal account is required), or by PayPal (requires a PayPal account). Monday Nov 14 is the pre-order cut-off date to allow time for preparation.
You can purchase additional baked items at the sale on Nov 19 until they are sold out.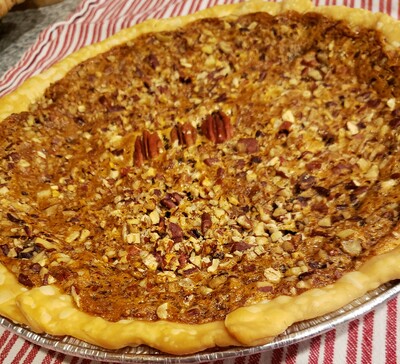 How to use our Pre-Order Menu
The Menu
Only items available for pre-order are listed in our menus below. Browse the items and click on the "Add To Cart" button for each item you want to pre-order.
The Shopping Cart
Each "Add-to-Cart" click will add one item to your order, and will open your cart in a new window. You can change item counts, or delete items from your cart anytime before check out. To continue shopping, close the PayPal Cart window, and return to the FCC menu window. Closing the cart window will not delete your order from the cart.
Multiple orders
You can return at any time to start a new order. If you wish to add items to your order after check out, you must start a new order. The items from both orders will be available to you on the pick-up day.
Check out
When you have selected all the items you want, you will check-out from the shopping cart. To pay using your PayPal account, click the "PayPal Check out" button. To pay with a credit or debit card, click the "Check out" button. Follow the PayPal dialog to pay for your order. You do not need a PayPal account to check-out with a card. PayPal will ask if you would like to create an account, but it is not required. PayPal accepts any common debit or credit card.
Double check your email address when you check-out. Your email address allows PayPal to send you a receipt itemizing your order and allows us to remind you of the pick-up. Bring the order email with you to the pick-up. This is not required, but may be useful to identify your order when you pick-up.
Our Bake Sale Pre-Order Menu
2022 Nov 19 Bake Sale Pre-Order Menu
Orders close Nov 14
Bake Sale – Pick-up 11AM-2PM
| Item | Description | | Price | Order Here |
| --- | --- | --- | --- | --- |
| | Chocolate Espresso Bundt Cake | | $15 | |
| | Cinnamon Walnut Coffeecake, 9×5 loaf pan | | $10 | |
| | Cranberry Orange Bread, 9×5 loaf pan | | $8 | |
| | Pumpkin Bread, 9×5 loaf pan | | $8 | |
| | Apple Pie, 9in | | $12 | |
| | Cherry Pie, 9in | | $12 | |
| | Pecan Pie, 9in | | $15 | |
| | Pumpkin Pie, 9in | | $12 | |
| | Turtles, 1 dozen (mini pretzel, rolo, pecan) | | $3 | |