Welcome to the First Congregational Church in Bristol
The First Congregational Church in Bristol is a vital, progressive Christian community of faith with long roots in our community.
We promise you our friendship and prayers as we share the hopes and labors of the Church of Jesus the Christ. We pray that God grant that — loving and being loved, serving and being served, forgiving and being forgiven, offering grace and receiving grace — we may dwell together in love, unity and hope.
We are Bristol's first and founding church. We have been here since 1680, formed by the same leaders who founded the town of Bristol a few months after the church was gathered. In 1785, more than a century after our founding, our congregation and our sixth pastor, the Reverend Mr. Henry Wight, began the Bristol 4th of July Parade and Patriotic Exercises. So we are the Founders of America's Oldest Fourth of July Celebration.
Today, our congregation is known for its broad support for our community and our willingness to speak out regarding social justice issues. Sunday services, under the leadership of Pastor Deborah Tate Breault, are relevant and thought-provoking.
No matter who you are or where you are on life's journey, you are welcome here!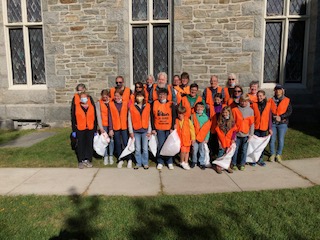 You will receive far more than you give — when you join the church family in service to the wider community and your church members. Join us for "The Church Has Left The Building" on Oct 23, 2022.
---
On 9/22/2022, parishioners from the Window Preservation and Capital Campaign committees visited the New Outlook Historic Window Preservation and Restoration studio to see the progress being made in the preservation of our sanctuary windows. Bill Letoile, CEO of New Outlook,…
Rally Day on September 18 marked the coming together of the church family for the start of the new School Year. The worship service was led by the children of the church and included the Commissioning of our Church School…
After months of careful preparation, our Sanctuary windows preservation project is off to an exciting start. On Friday, August 12, a team of professionals from New Outlook Historic Window Restoration and Preservation firm began Phase 1 by removing the 10…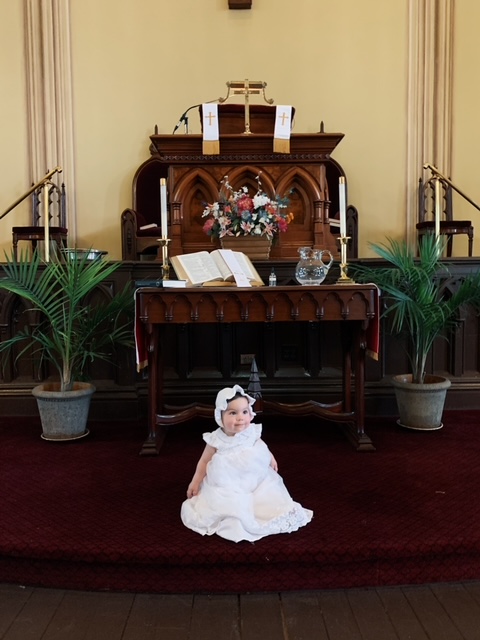 Penelope Layne Pires, daughter of Dylan Pires and Trisha Rapoza of Newport, RI, was baptized into the congregational family of First Congregational Church in Bristol on Sunday, June 12, 2022.
Scripture: Luke 16:19-31 Scripture: 1 Timothy 6:6-19 Sermon: "The Real Life" Click here to view the Bulletin in a new window https://vimeo.com/753820372 Click for full screen video

Scripture: 1 Timothy 2:1-7 Scripture: Luke 16:1-13 Sermon: "Luke 16:1-13" Click here to view the Bulletin in a new window https://vimeo.com/751050344 Click for full screen video

Scripture: Timothy 2: 1-7 Scripture: Luke 15: 1-10 Sermon: "A Lost Story" Click here to view the Bulletin in a new window https://vimeo.com/748578011 Click for full screen video

Scripture: Micah 6:1-8 Scripture: Matthew 25:31-46 Sermon: "An Extra Bed" Click here to view the Bulletin in a new window https://vimeo.com/746541353 Click for full screen video