Church Choir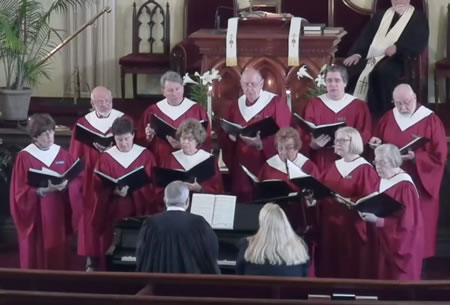 The music ministry at FCC is integral to all we do. Though the COVID pandemic required a scaling back of in-person singing, we incorporated organ, piano, guitar and solo singing during morning worship. For Christmas Eve, the choir and talented tech wizards even created a virtual choir for the ZOOM service.
In-person Senior Choir rehearsals will resume on December 1, 2021 and will meet every Wednesday evening from 7:00 – 8:30pm to practice for Sunday Worship. The Senior Choir is comprised of adults from a wide variety of musical backgrounds. Our music demonstrates a wide variety of styles and influences. Twice a year (Advent and Lent) we perform a special Cantata. The Choir goes to Franklin Court Assisted Living often to spread the joy of singing.
In addition to the Adult Choir, we have a Children's Choir which meets on Sunday morning after services during our Fellowship Hour to practice for presentations to the congregation during morning worship.
From traditional hymns to new hymns, from blue grass to gospel, you will find our music ministry to be a blessing! We invite you to join us. There is always room here for one more note, one more voice and one more way to make a joyful noise!

Groundhog Day Band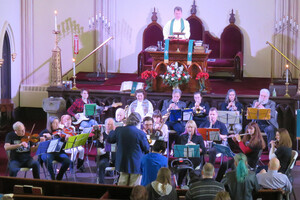 For over 20 years, as February approaches, members of all ages and any level of musical experience come together under a talented conductor in our congregation to have some funky fun, making music to the Glory of God and celebrating our musical gifts while warding off the worst of winter! Band members may be middle school students or septuagenarians, beginning musicians or professionals. We have even been blessed with the participation of a member of one of our nation's military bands. After a few practice sessions, the Groundhog Day Band is ready on the Sunday closest to February 2 to belt out hymns of praise during morning worship. Everyone is welcome – so if you have an instrument languishing in your closet, dust it off and come join us for the Groundhog Day Band.
Concerts & Musical Events
In addition to the Stone Church Coffeehouse, FCC has sponsored musical presentations for the Bristol community. Organ concerts, piano concerts, even a hip-hop concert and dramatic event by a South American boys group. Another concert sponsored by FCC was the Brown University Choir.
Bobby Jo Valentine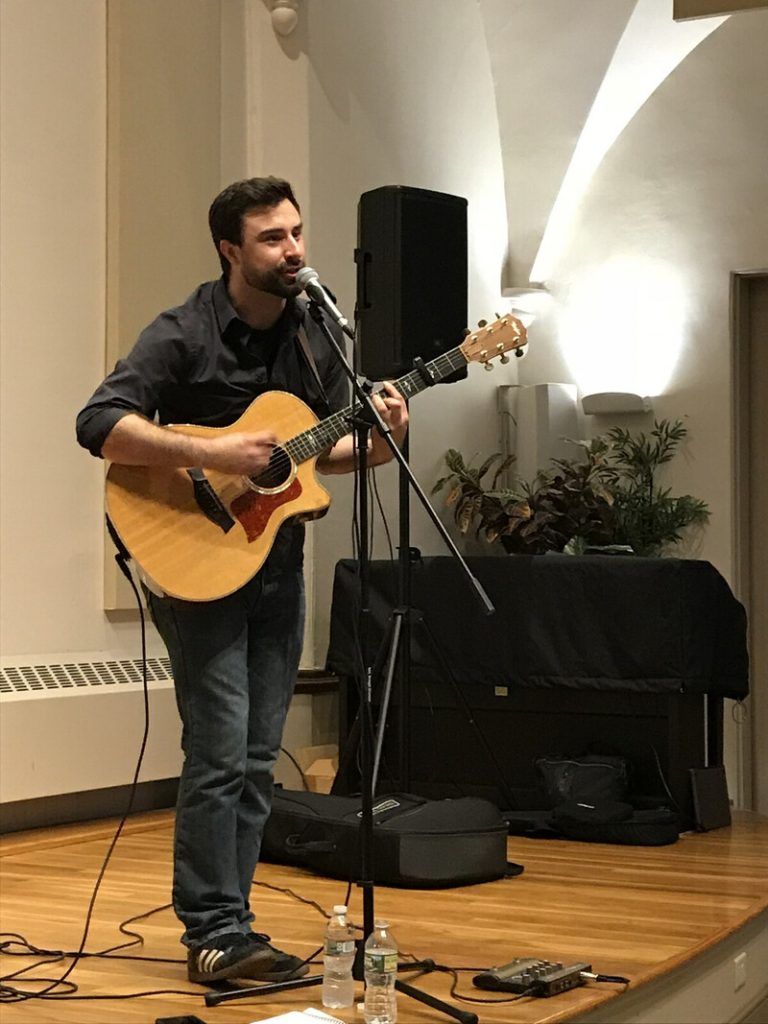 In May 2018, Bobby Jo Valentine came to FCC Bristol. A songwriter and storyteller who grew up in California, he has been called a hopeful, realist poet and a philosopher for the people."His songs are both earthbound and mystical, and speak to the gentle, everyday awakenings of an openhearted life."
The Nicavangelists
In June 2019 FCC Bristol was blessed to welcome the Nicavangelists to our worship service to perform a powerful dance, athletic, and hip-hop drama that powerfully presented some of the challenges these young boys have faced in their home country of Nicaragua.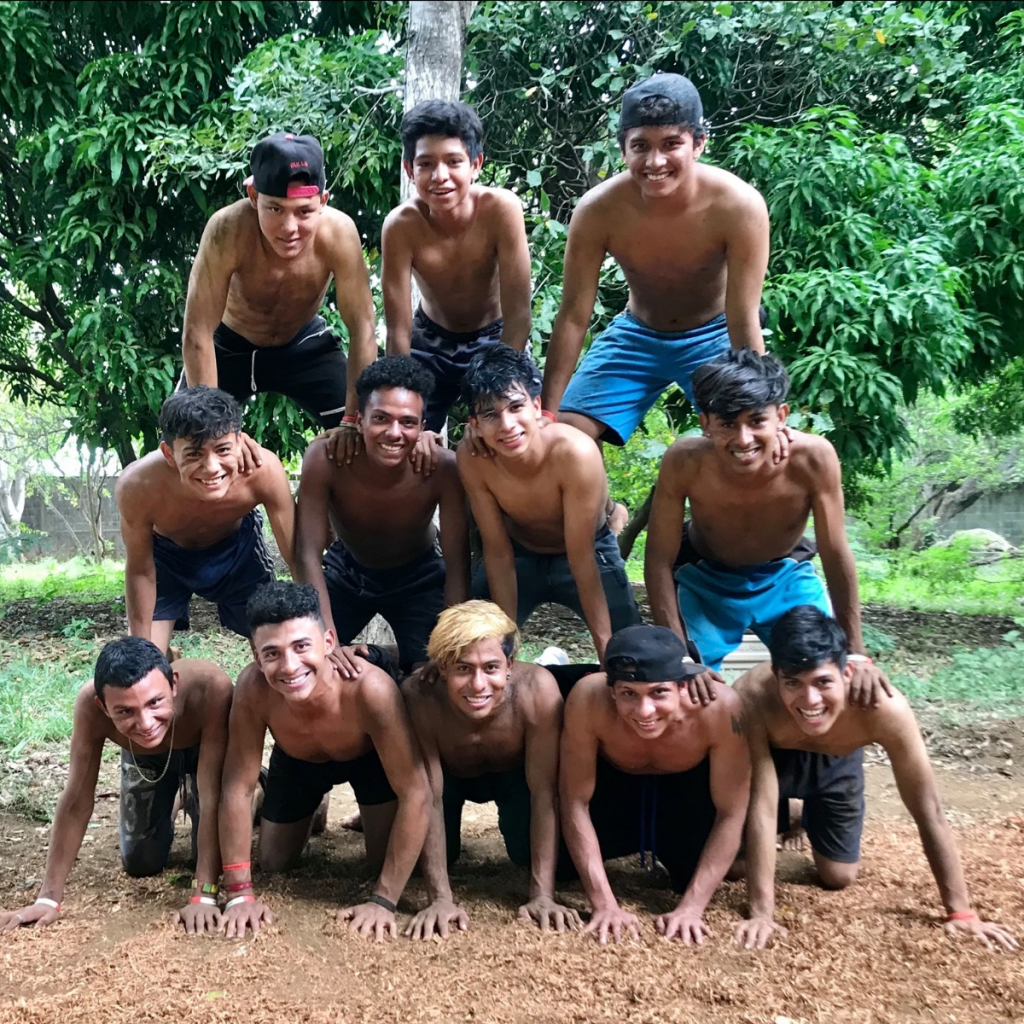 "Kids, teenagers, youth…living in poverty, forced into prostitution, fighting for survival in gangs…the fatherless, the orphaned, the rejected and abused…each one is special and possesses potential for greatness." The Nicavangelists advocate for Nicaraguan youth, the real victims of the Nicaraguan socio-political crisis.