Baptisms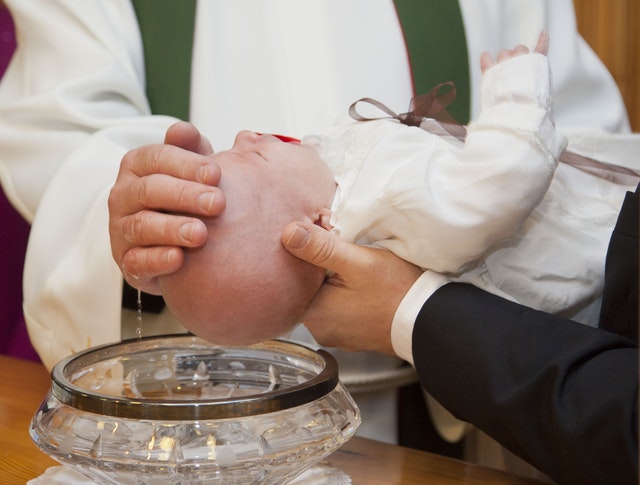 At First Congregational Church we rejoice to celebrate the sacrament of baptism for infants, children, youth, and adults.
Baptism takes place during a regular Sunday morning worship service after prearrangement with the Minister.
Baptism is an outward and visible sign of the grace of God. Baptism with water and the Holy Spirit is the sign and seal of our common discipleship. Since baptism is God's gift, the Holy Spirit is called to be upon the water and those being baptized. The act of baptism also marks the beginning of new life of discipleship with Christ, the human response to that gift.
If you desire baptism for your child or yourself, simply reach out to the Minister to share your interest. We suggest joining us for worship to become acquainted with the essence and practices of this church. The minister and a member of the Board of Deacons will meet with you and your family to discuss details and dates.
We give thanks for your interest, and we welcome you with the wide embrace of our Lord. Wherever you are on life's journey, you are welcome here.
You are welcome to contact the church secretary (Office phone: 401-253-7288) or Email the FCC Office HERE for more information.
Weddings
Those wishing to be married in our church should contact our church office at least six months prior to the selected date to discuss dates and times available at the church. You will be sent a booklet with guidelines for planning your wedding in our church, information about our pastor and organist, and a fee schedule. Once you and our pastor have confirmed a date and time for your wedding and a small deposit has been paid, you will be ready to sit down with the pastor and plan the details of your wedding service. Our pastor is happy to guide you in the planning process to create a marriage celebration that is uniquely yours. Weddings in our sanctuary must be conducted by our minister, although an additional co-officiant is possible in consultation with the minister.
FCC Bristol welcomes members and non-members to its sanctuary or to the DeWolf Chapel for weddings.

All marital couples are required to attend premarital counseling with the minister.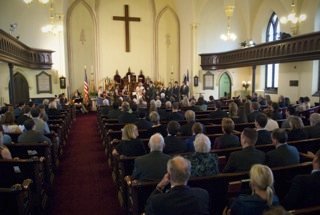 Kindly contact the church secretary (Office phone: 401-253-7288) or Email the FCC Office HERE to discuss the availability of the selected facilities for your wedding date and to receive a copy of the First Congregational Church Wedding Policy and application.
Funerals and Memorial Services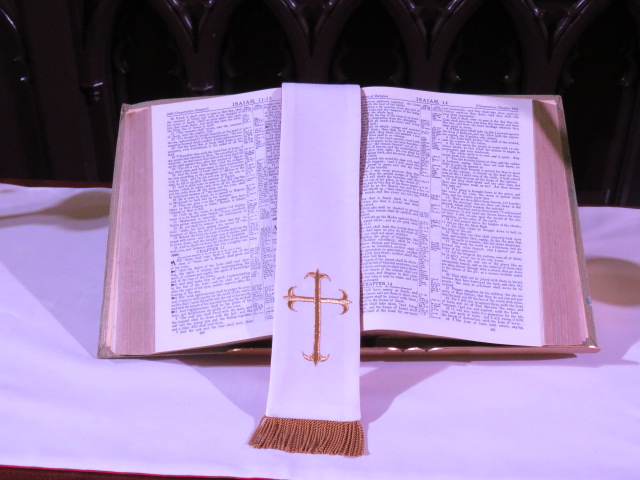 Let us help you in your time of loss. Our church is available for funerals for both members and non- members. Our pastor is available to discuss funeral planning and to meet with family members and loved ones prior to the service to make meaningful arrangements. Services may occur in our church's Sanctuary, in the DeWolf Chapel, at the Funeral Home, or at the graveside.
Funeral and Memorial Service Facility Usage
In using our church for a funeral or memorial service, there are multiple facilities available for your use. Any fees charged for a funeral or memorial service are kept to a minimum for both members and non-members. Our church facilities are offered on the condition that they will be left in the same condition as they were found, excluding general clean up. The church custodial services are stated for each of the facilities listed on the fee schedule.
Kindly contact the church secretary (Office phone: 401-253-7288) or Email the FCC Office HERE for more information. During funeral or memorial service discussions with the minister, you will complete a facility application and the Church secretary will verify the availability of the indicated facilities.