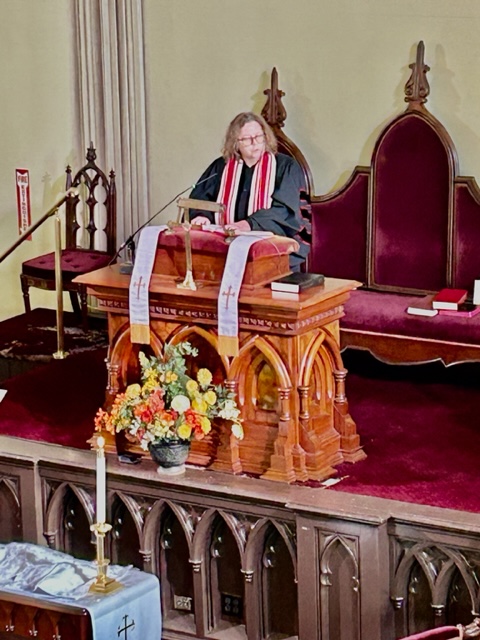 Greetings! This page provides you a copy of each week's sermon in a readable format. Sometimes we are just drawn to revisit a sermon. Perhaps we sensed a message that seemed to speak directly to us and we want to explore it more deeply. Perhaps we couldn't make it to church that Sunday and want to find out what we missed. Or perhaps we just have trouble hearing every word and we want to be able to read what the minister said. Sometimes when we revisit a sermon, reading it quietly on our own, the words take on new meaning and give us the chance to see the world with new eyes.
Rev. Dr. Nancy Hamlin Soukup, M.Div., M.A., D.Min.
To read the full sermon, click on the title. The sermon will appear in a new window.