Church members who showed up to help clean up the church building and grounds on Saturday, June 18 had a good time. Working with friends and making big improvements felt great and made a big difference in how our church looks for both members and passers-by in the community.
Members of the Facilities Committee tackled the painting of all of the Gothic-arched sets of double doors leading into the Narthex and into the DeWolf Chapel. That's a lot of molding! They also painted the new bulkhead doors leading into the basement below the sanctuary.
A second group worked on weeding and cutting back shrubs and overgrown trees. They say that all that bending, pulling and stretching will keep us limber. Maybe. But it certainly made for a lot of fun with friends.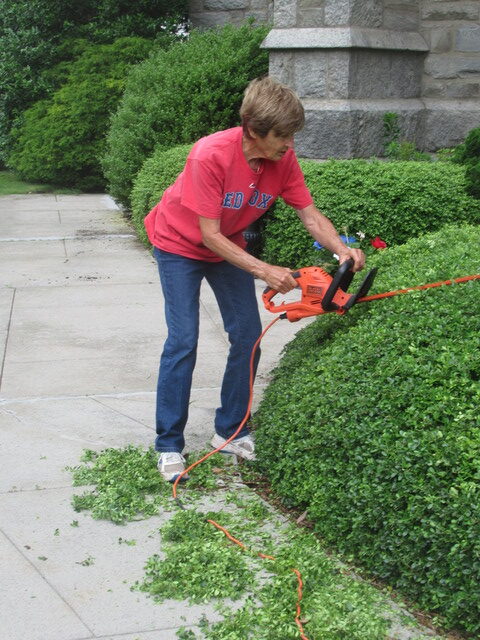 A third group worked in the kitchen pantry, sorting it all out to make it easier for volunteers to set up the many fellowship events sponsored by the church.
Many hands make light work. And good friends.