Finally, after two years of pandemic-induced social distancing — with Christmas carols lightly ringing over the tables in the DeWolf Chapel — the 93rd Harvest Moon Festival was BACK! On November 19th, from early in the morning until late in the afternoon, there was something special in the air. Perhaps it was the joy of finally being able to meet up, face to face, to share the gentle pleasantries of friendship. Perhaps it was the return of the Vermont cheddar mice, or the busy back-and-forth of an honest-to-goodness Silent Auction. Or was it that vision of Santa pulling at the oars of a donated kayak, or youngsters trying out that special bicycle?
Or was it the excitement of children (and quite a few adults) running to whisper their list of hoped-for presents into Santa's ear. Christmas is coming and who knows that might appear under the tree on Christmas morning.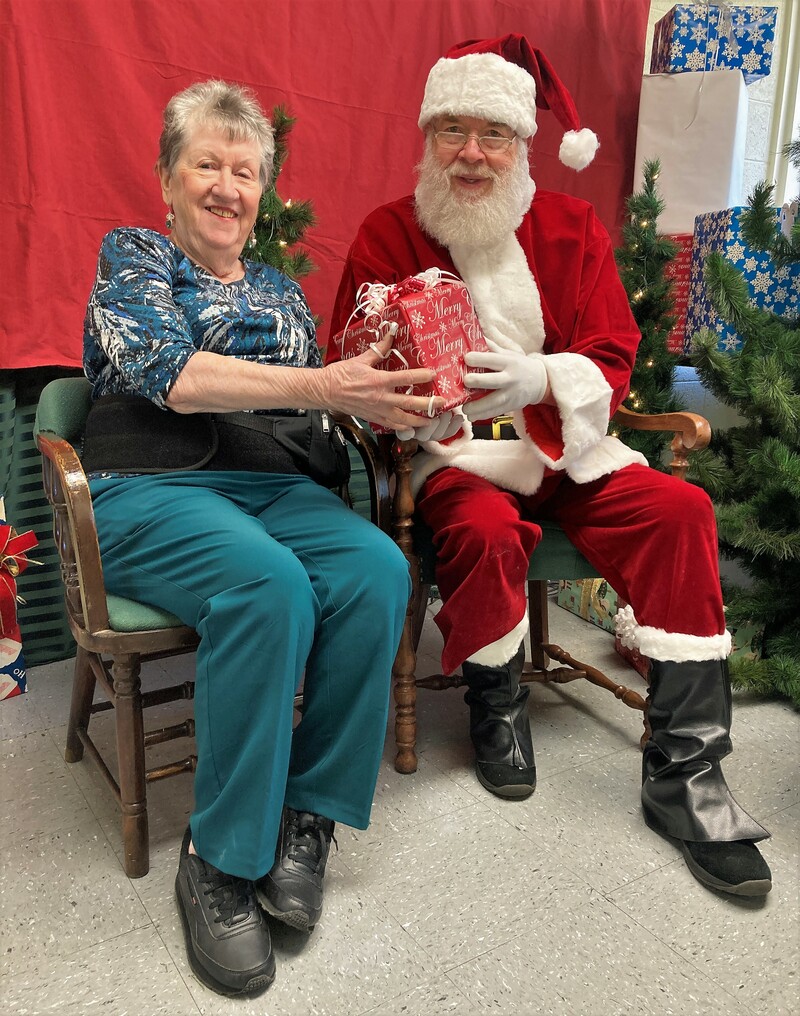 We are sending out a big THANK YOU to all of the hard-working volunteers, vendors, generous merchants and others who donated Silent Auction items, and all who came to support the church by attending the Harvest Moon Bazaar. You all helped make this the most successful Bazaar ever!