You know the old story about how Shrove Tuesday came to be — because everyone had to use up their naughty oil and meat before Lent started on Ash Wednesday. Whatever! I just like bacon and sausages and pancakes — blueberry, chocolate chip and plain old plain. It seems a lot of people at FCC Bristol do, too. On February 21, some 50 church members and members of the community gathered on a winter evening to enjoy some good food and some good fellowship. The Christian Education Committee and other kind souls prepared a Mardi Gras feast that was so delicious that most people came back for seconds — and SOME people came back for thirds!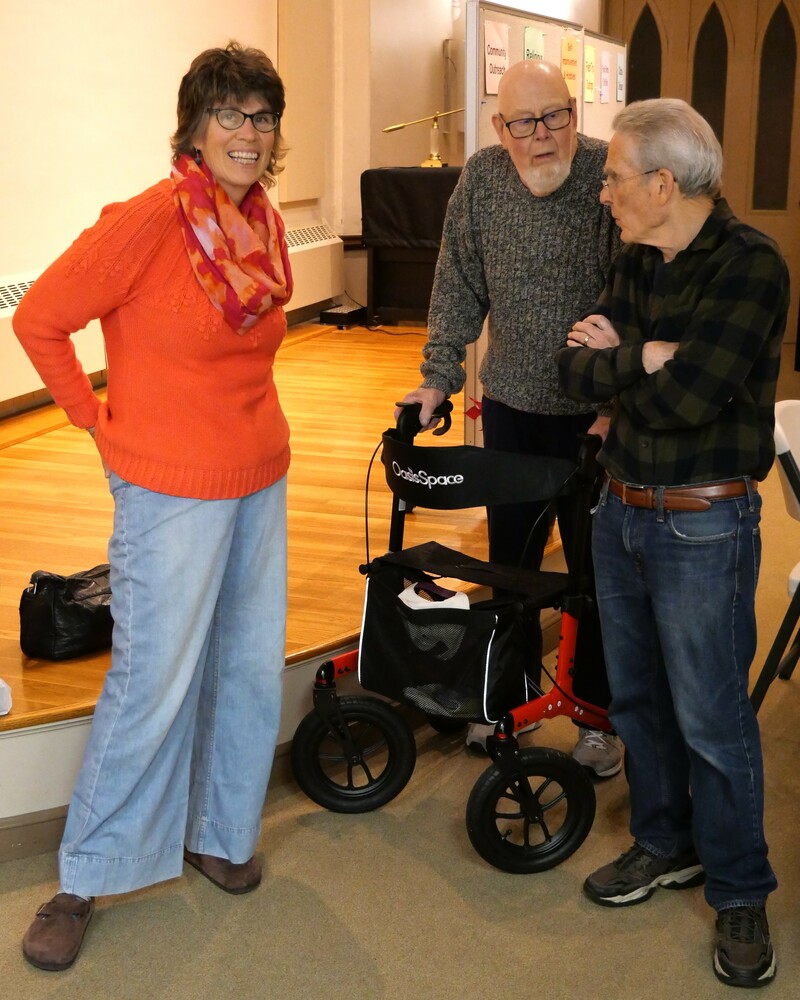 Many thanks to all the talented chefs, servers and busy hands that set up the DeWolf Chapel dining room and helped with clean up.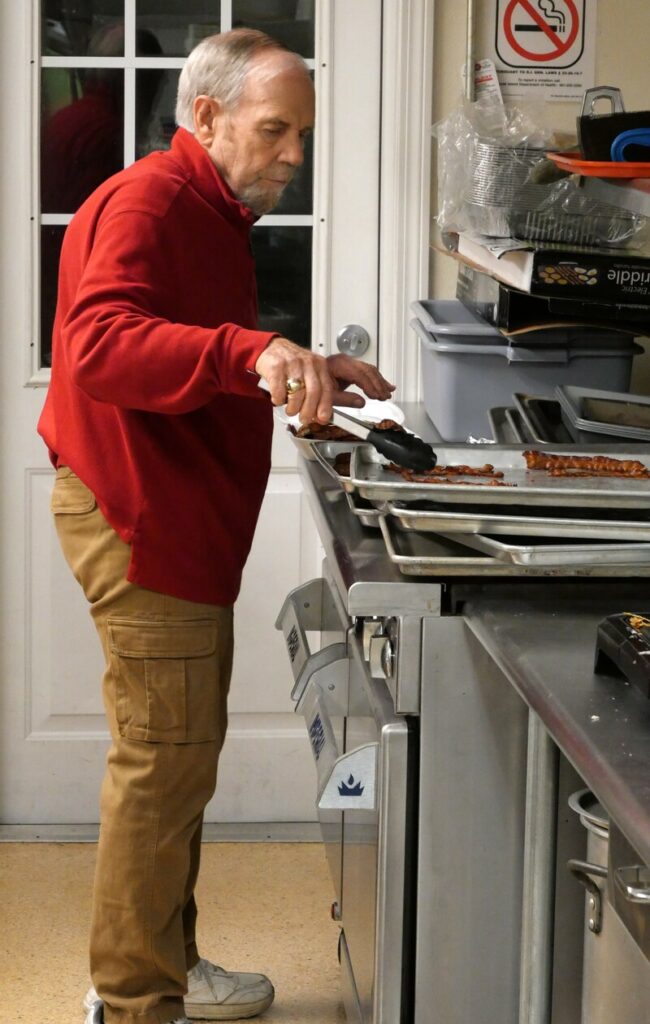 Between the recent Potluck Supper, the Valentine's Day Senior Luncheon, and this Shrove Tuesday Pancake extravaganza, everyone had so much fun that there are rumors of Potluck Dinners after church once-a-month. Thanks, again, to all who worked to make this a great night. And — stay tuned.