So many people! So many crafts! So much food! So much fun! FCC Bristol's 94th Harvest Moon Bazaar was busy all day on November 18 with people dropping in to search out holiday food and gifts.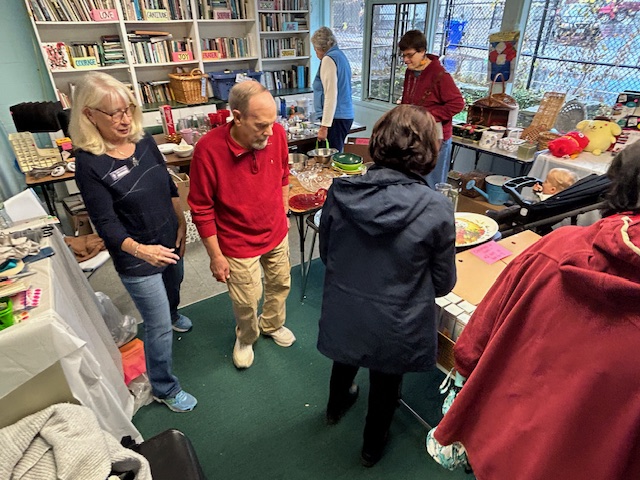 The biggest Silent Auction ever. Vendors galore with a great diversity of products. Hats, mittens, scarves and shawls hand-knitted by the church's Prayer Shawl Ministry. Attic Treasures donated by church members. A Bake Sale offering pies, cakes, cookies and other yummy goodies. Plants and holiday arrangements. Tea and Tarts for those with small appetites. Lobster rolls, chili, sandwiches and desserts for those with larger appetites. And last but not least, Santa and our new minister, the Rev. Dr. Nancy Hamlin Soukup were there with our trusty photographer Ron and his sidekick Bob.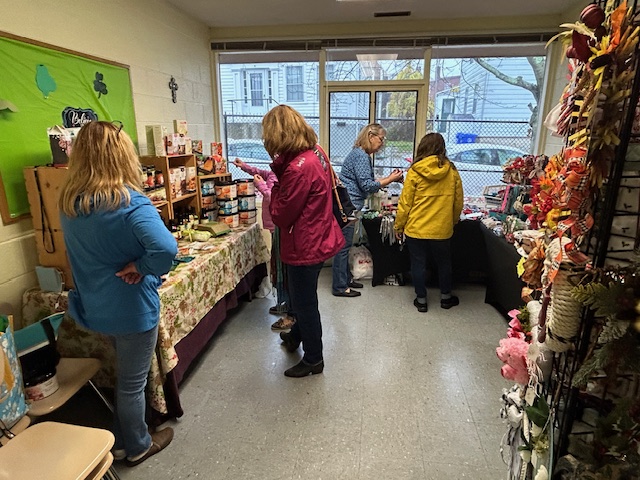 See you all again at the Cookie Walk in December!